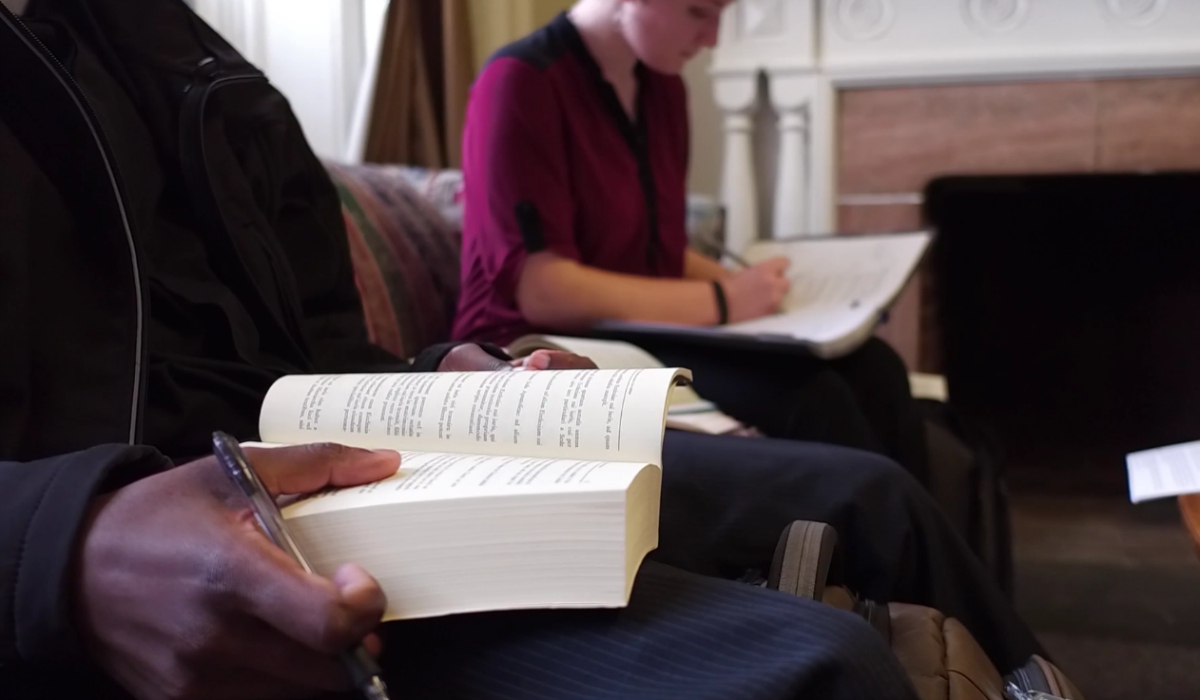 The faculties of the Columbus School of Law and the School of Canon Law have agreed to establish a dual degree program for students seeking both the Licentiate in Canon Law (JCL) and the Doctor of Law (JD) degrees. Students successfully completing the program will receive two separate degrees, rather than a single joint degree, and the degrees need not be awarded simultaneously. This differs from a traditional joint-degree program, where the degree will not issue until the requirements of both schools have been met.  The following provisions represent the understanding of the two faculties concerning the dual degree program:
Admission Requirements
Admission is conditioned on the independent acceptance by the Columbus School of Law and the School of Canon Law although both Schools will take into consideration previous acceptance by the other School. The Law School requires applicants to have received a baccalaureate degree from an accredited College or University and to have demonstrated satisfactory performance on the Law School Admissions Test (LSAT). Students seeking admission to the JCL program must have a masters degree in theology or its equivalent and have demonstrated satisfactory performance on the Graduate Record Examination (GRE).  A student simultaneously accepted in both schools will have admission in one of the schools deferred pending successful completion of the first year in the other school. Students may also apply for admission to the dual degree program during their first year of studies in either the Law School or the School of Canon Law.
Program Requirements

To be eligible for the J.D. degree a student must earn at least 84 semester hours of credit. Students in the Law School are required to take the entire first year curriculum (29 semester hours).

Learn More

Proposed Schedule

After the first years' course work has been completed in both schools, the number of courses/credits to be taken from the Law School in any particular semester may be adjusted from the proposed schedule to fit a student's needs or interests.

Learn More