Welcome from the Dean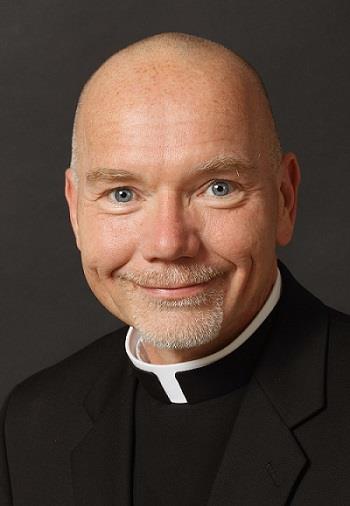 Welcome to the School of Canon Law at The Catholic University of America – the only Ecclesiastical Faculty of Canon Law in the United States.
The School forms a community of men and women with the vocation of serving the Church – both practitioners of the law in teaching and advising and men and women acquiring both theoretical knowledge and practical experience of the law.
The student body includes a variety of students – diocesan priests, men and women members of institutes and societies of consecrated life, lay men and women – from a variety of dioceses and countries.  Students may earn the ecclesiastical degrees of Licentiate in Canon Law [J.C.L.] and the Doctor of Canon Law [J.C.D.], following the guidelines established by the Congregation for Catholic Education.  Graduates serve the Church in a variety of ways: as judges, advocates, procurators, defenders, directors and auditors in diocesan tribunals, fulfill various offices in the diocesan curia and provide legal advice in a wide variety of contexts to individuals and groups.  Certain of these positions are available only to those with the J.C.L. or J.C.L. and J.C.D. degrees.
The Faculty reflects the diversity of the student body, composed of men and women in consecrated life, diocesan clergy and laity, from the United States and abroad. They have earned advanced degrees from The Catholic University of America, Pontifical Gregorian University, Katholiek Universiteit te Leuven, and Saint Paul University. The Faculty provides advice to bishops, other Church leaders, associations and institutes and individuals throughout the world, as well as serving the Church in a variety of capacities and positions.
I invite you to peruse our website to learn more about the School.
Msgr. Ronny Jenkins, J.C.D.
Dean