The James H. Provost Memorial Lecture Series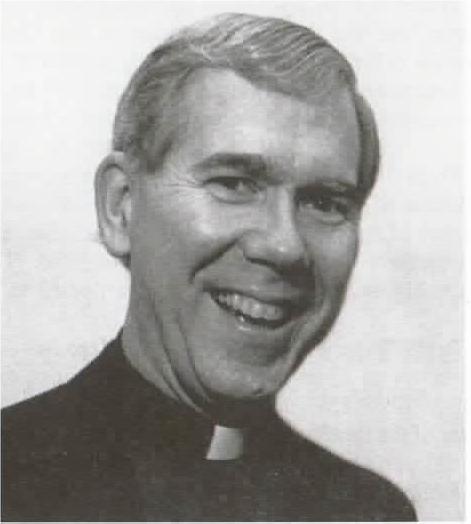 The School of Canon Law hosts the James H. Provost Memorial Lecture. This lecture series is supported through the generosity of family and friends of Rev. Provost. Contributions can be made to the Provost Memorial Fund, School of Canon Law. For more information please call the School of Canon Law, 202-319-5492 or e-mail cua-canonlaw@cua.edu. 
speaker: Rev. John P. Beal, Stephan Kuttner Distinguished  Professor of Canon Law

 Caldwell Auditorium, Catholic University Campus
Open to the public, reception follows  
Biographical Note
Rev. James H. Provost, a priest of the Diocese of Helena, Montana, and ordinary professor of canon law at The Catholic University of America, died on August 26, 2000 in Washington, D.C., at the age of 60, of complications from lymphoma.
Rev. Provost did his undergraduate studies at Carroll College in Helena and his theological studies at the Catholic University of Louvain in Belgium, earning an M.A. and S.T.B. He was ordained at the American College in June, 1963. In 1967 he received a doctorate in canon law from the Lateran University in Rome.
From 1967 to 1979, Rev. Provost served as Chancellor and Officials of the tribunal for the Diocese of Helena. He served as a member of the Canon Law Society of America, in 1977-1978 and as its Executive Coordinator from 1980 to 1986. The Society awarded him its highest honor, the Role of Law Award, in 1991.
In 1979, he joined the faculty of canon law at The Catholic University of America and served as Chair of the Department from 1987-1998. From 1980 until his death, he served as the managing editor of the faculty's journal, The Jurist.
Rev. Provost published scholarly, pastoral and popular articles in a variety of publications, including national and international canon law journals. He also lectured frequently on canonical and pastoral topics in the United States, Canada, Europe and Australia. He was a member of the board of directors of the Consociation Internationalis Studio Iuris Canonici Promovendo. For 10 years, he served as one of the directors for the Church Order section of the international theological journal Concilium. Since 1997, he had been a member of the Anglican-Roman Catholic Consultation in the United States.